New year, new you? Maybe not! How many times have you made a New Year's Resolution that started strong, but fizzled out by February? Or maybe you've skipped New Year's Resolutions all together!  
Those of us who are running a household often find that even thinking about making a change can feel like too much of a challenge.  Moms in particular spend so much time thinking about what everyone else in the family needs, that they don't have the energy to make a big change just because it's January 1st.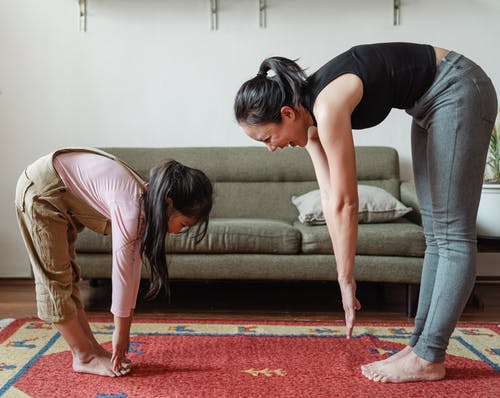 The good news is that a big change or challenge isn't what most of us need to be healthier and happier in the new year. Research has shown that small actionable steps are far more likely to create lasting change than huge shifts in behavior.  Instead of thinking "new year, new me" – think New Year, new habits!  And remember that habits take time to form.  Micro habits are a great place to start.
Rather than making an individual goal or commitment – sit down with your family and think of what each of you could do to feel healthier and happier this year.  Multiple research studies have shown that getting results doesn't happen in isolation. As a family you can work together to break down bigger goals into smaller actionable steps. Write them down – a white board or even a piece of paper on the fridge can be a great reminder throughout the year of your goals and the micro habits that you plan to implement in order to reach them.
Small steps lead to big changes
Need help knowing where to start? Here are some simple micro habits (remember THINK SMALL!) that you can make this year to keep you and your family feeling their best all year long!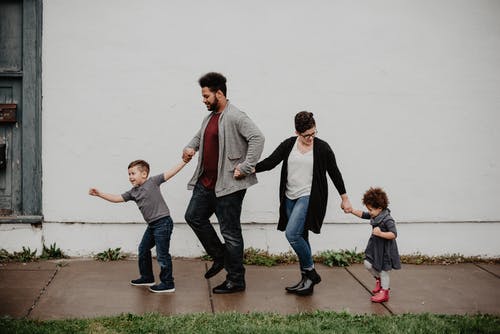 Have dinner at the table with the whole family at least 3 times a week.

Eat a raw fruit or vegetable with every meal and every snack.

Have a glass of water first thing in the morning, and last thing before bed (and as much as you want during the day!)

Move your body purposefully every day. Go for a walk, stretch at your desk, have a family dance party after dinner – the possibilities are endless with this one!

Keep a recycling bin next to the trash bin – recycle what you can!

Turn off all screens an hour before bedtime (or at least half an hour!)

Avoid caffeine after 4pm.

Limit sugary drinks to once or twice a week.
Need more ideas?  A Google Search of "Micro Habits for Health" will produce even more healthy micro habits that you can easily implement with your family.
And remember – the point of micro habits is not to reinvent yourself or your family for the New Year.  The point is to take small actionable steps that will improve the way you feel for the long haul!