The fourth of July is all about family, fun, and fireworks!  In order to make the most of the holiday it's important to keep some simple safety measures in mind – so that your Independence Day celebration is a success (and doesn't end in the Emergency Room!). 
Beat the Heat:  The fourth of July is a notoriously hot holiday here in the Midwest, with that in mind here are some tips from the Centers for Disease Control for keeping your cool: "…
Limit your outdoor activity, especially midday when the sun is hottest.

Wear and reapply sunscreen as indicated on the package.

Pace your activity. Start activities slow and pick up the pace gradually.

Drink more water than usual and don't wait until you're thirsty to drink more. Muscle cramping may be an early sign of heat-related illness.

Wear loose, lightweight, light-colored clothing…

Stay in an air-conditioned indoor location as much as you can.

Drink plenty of fluids even if you don't feel thirsty."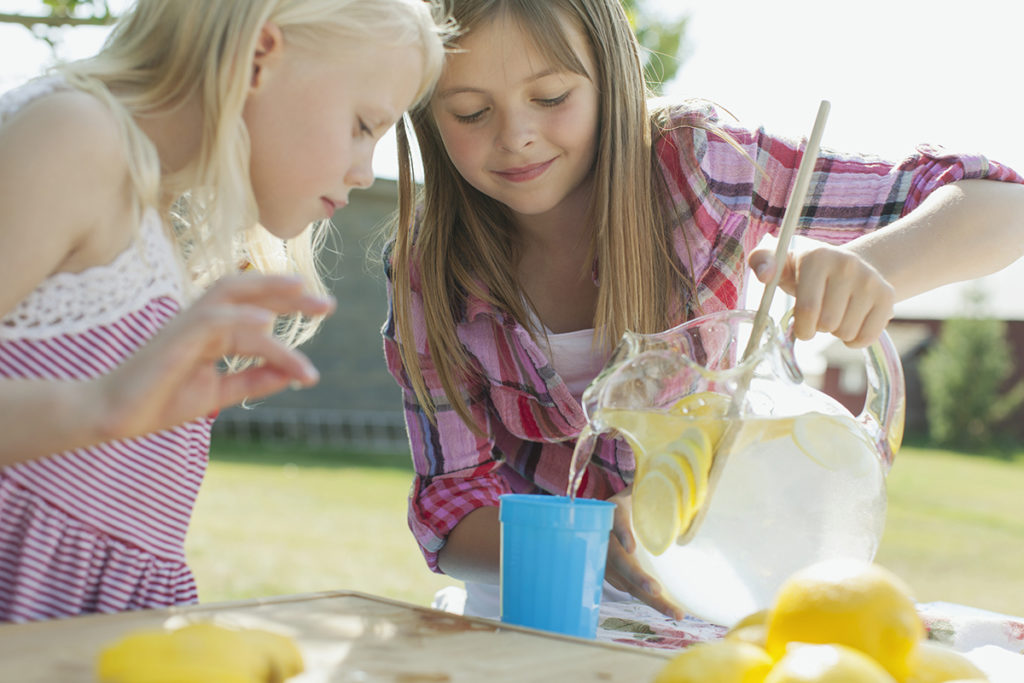 Cookout Safety:  Firing up the grill is an Independence Day tradition for a lot of families, make the most of your meal by following these tips from the Red Cross on Grilling Safety. "…
Always supervise a barbecue grill when in use. Don't add charcoal starter fluid when coals have already been ignited.

Never grill indoors — not in the house, camper, tent or any enclosed area.

Make sure everyone stays away from the grill, including children and pets.

Keep the grill away from the house or anything that could catch fire. 

Use the long-handled tools especially made for cooking on the grill."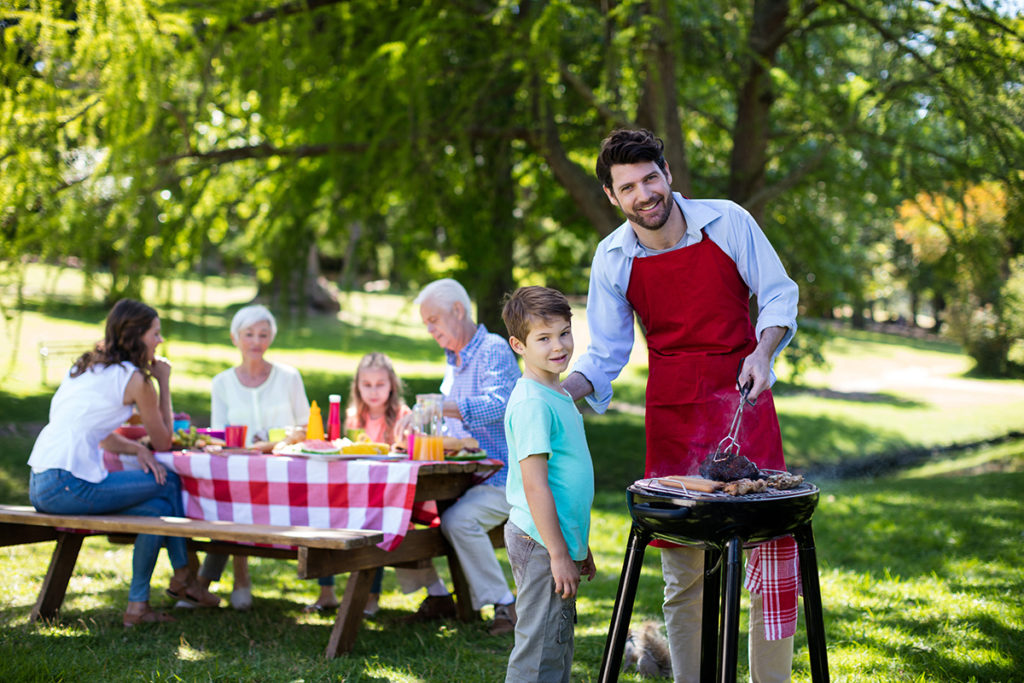 Fireworks:  For many of us the real highlight of the Fourth of July Holiday is the fireworks display at the end of the night.  The safest way to enjoy fireworks is to pull up a blanket, grab your lawn chairs and watch a neighborhood fireworks display that is put on by professionals. 
However – if you live somewhere where it is legal to purchase and set off consumer fireworks, then here are some tips to keep you safe from the National Safety Council: "…
Never allow young children to handle fireworks

Older children should use them only under close adult supervision

Never use fireworks while impaired by drugs or alcohol

Anyone using fireworks or standing nearby should wear protective eyewear

Never hold lighted fireworks in your hands

Never light them indoors

Only use them away from people, houses and flammable material

Never point or throw fireworks at another person

Only light one device at a time and maintain a safe distance after lighting

Never ignite devices in a container

Do not try to re-light or handle malfunctioning fireworks

Soak both spent and unused fireworks in water for a few hours before discarding

Keep a bucket of water nearby to fully extinguish fireworks that don't go off or in case of fire

Never use illegal fireworks."
Keep in mind that even small fireworks such as sparklers can be highly dangerous, especially for young children.  Sparklers burn at around 2,000 degrees, and according to the National Fire Prevention Association "sparklers alone account for more than 25% of emergency room visits for fireworks injuries…" and that number jumps to nearly half when only children under 5 are included in the count. 
Of course we all appreciate a good fireworks display, but when in doubt – let the professionals handle the fireworks!
The Fourth of July is a time to celebrate with family and friends – by following a few simple safety tips this holiday can be enjoyed by everyone.